Buy Trimmy and support the World Health Organization by donating one dollar to the COVID-19 Solidarity Response Fund.
Keep Baby's nails short, avoid scratches to the face and keep baby safe.
100% Money back guarantee.
Don't like it? Return it!
Ships within 24 to 48 business hours.
Every day Customer Care.
Click to know more about us!
For any inquiries please contact info@themamajill.com.
Safely Trim Your Child's Nails with This Must Have Tool for Fussy Babies!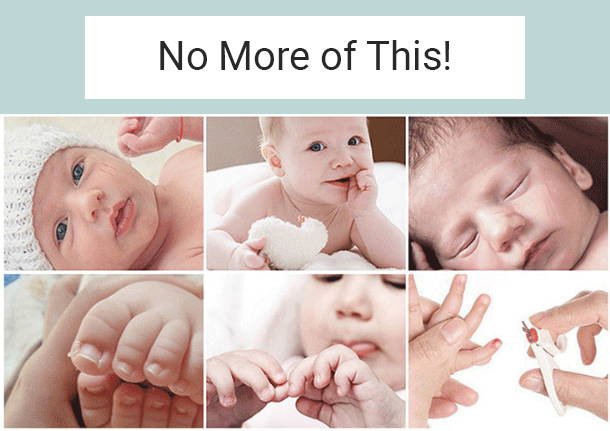 Safe for Infants at Every Stage– Three out of the 6 included grind heads are designed exclusively for babies! Safe for newborns, 3 months, 9 months, and beyond!
Eliminate harmful scratching — Prevent your baby from accidentally scratching themselves. Keep your child scratch-free and comfortable at all times!
Quiet motor for naptime use —Trimmy's super silent engine lets you trim nails as they sleep. Eliminate tiny baby protests while keeping them well-groomed and safe.
The perfect gift — Not sure what to get the expecting mother in your life? Get the new expectant parents a gift they'll be excited to use!
3 grinding heads safe for babies 0-11 months
3 additional grinding heads for older children and adults
Whisper-quiet motor to help keep infants calm
Built-in precision LED front light for nighttime use
Two levels of speed: 5700 RPM (low) and 7500 RPM (high)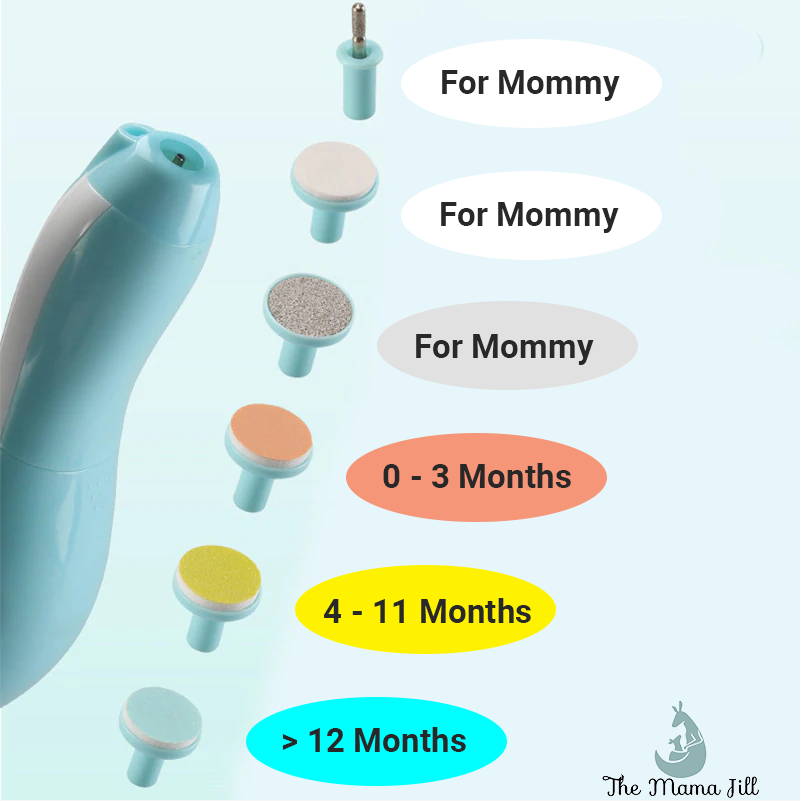 Is this safe to use on newborns? Yes! Trimmy the Electric Nail Trimmer comes with 6 grinding heads—one of which is made specifically for newborns up to 3 months.
Will this damage their name beds? Trimmy will not damage your baby's nails. Simply use the age-appropriate grinding head at the speed that's most suitable for your baby, and Trimmy will shape your baby's nails without causing any damage!
Can Trimmy be used while my baby sleeps? Yes! Trimmy was engineered with whisper-quiet motor technology as well as a precision LED front light for night time use. These features were included especially for parents who prefer to trim nails as their baby sleeps.
Will Trimmy work for adults? Yes, Trimmy works for adults too! Simply swap the baby nail grinding head for one made for adults to enjoy perfectly trimmed nails!